ABC 7/KGO News/Shopping/Janet O., 8/13/15, includes video 2:44 minutes. "30 new stores open at premium outlets in Livermore."
Pacifica could do this.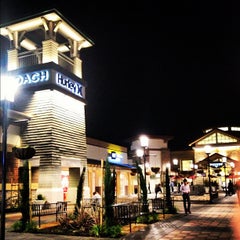 Destination example: Quarry.
"LIVERMORE, Calif. (KGO) --The outlet mall in Livermore has undergone a few name changes, but it's now known as the
San Francisco Premium Outlets
. Thirty new stores opened there Thursday.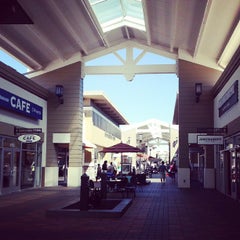 Hang-out, have fun, look better,
commute locally, spend money here.
It has been hailed as one of
Livermore's biggest money makers
, attracting a lot of international shoppers. That's one of the reasons for the name change.
Dave Ackerman, with the outlet mall, says given the number of international shoppers, the name change, "really does help people understand where we are located and how close we are to San Francisco."
Formerly the Livermore Outlets, it not only got a new name, but also
added 30 new stores
in this second phase of a multi-million dollar project. ....
An additional 20 news
store will open later this year."
Read more.
Related, news articles.
Pleasanton Weekly/Jeb Bing, 8/13/15.
"San Francisco Premium Outlets opens expanded center this morning." San Francisco Premium Outlets will open its 185,000 square-foot expansion on this morning, making it
the largest outlet center in California.
.... Representatives of Simon Property Group will celebrate today's grand opening with a breakfast for city and civic leaders followed by a public art dedication at 9:30 a.m. ahead of store openings. Simon, a global leader in retail real estate ownership, owns and operates both Stoneridge Shopping Center in Pleasanton and San Francisco Premium Outlets in Livermore. .... Livermore Police warned that opening day festivities could cause "a tremendous increase in traffic congestion to not only include the neighboring streets, but the I-580 freeway."
NBC news/Staff, 8/13/15, video 1:34 minutes.
"Bracing for trafic congestion with 30 new Livermore Premium Outlet Shops."
Reference
-
San Francisco Premium Outlets.
Facebook.
Related, comments -
Yelp.
TripAdvisor.
Note photographs from Foursquare. More photographs from Google map images, and San Francisco Premium Outlets TripAdvisor.
Posted by Kathy Meeh