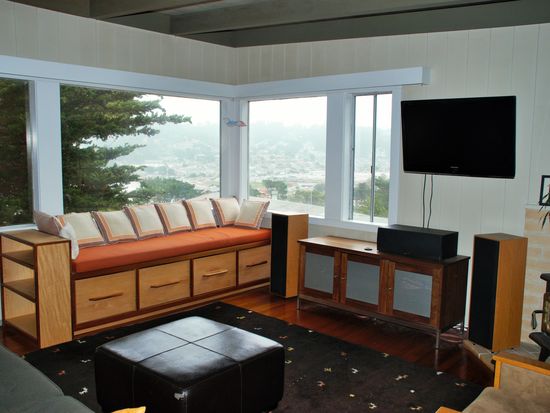 Item 1, modify proposed design
addition from 400 to 625 sq ft.
Attend in person, 2212 Beach Boulevard, 2nd floor. Or, view on local television or live feed
Pacificcoast.TV,
(formerly pct26.com). If you miss civic meetings, view on
PCT 26 You Tube!
The planning commission meeting begins at 7 p.m
., or shortly there following. Planning
Commission updates, archives are available on the
City website/Planning Commis
sion.
Fix Pacifica Planning Commission 1/17/17 article.
Planning Commission Agenda, 1/17/17, pdf pages 70:
Item 1 pages 2 -47; Item 2 pages 48 - 70.
Public hearing
1. Modify a single-family residence development design permit, 111 Kent Road, Pedro Point.
Consideration
2. Emergency Coastal Development Permit to demolish 310 Esplanade Avenue apartment building. Demolition begins this week.
---------------------
Note Item 1, photograph from Zillow, street view, see Redfin.
Posted by Kathy Meeh