Palo Alto Daily News/Bonnie Eslinger, 4/21/12. "Plastic carry-out bags may be banned throughout Peninsula by next year"




"All 18 cities in San Mateo County with retail businesses have agreed to join in the preparation of an

environmental study

of the proposed plastic-bag ban.

The study purportedly would help them fend off potential legal challenges.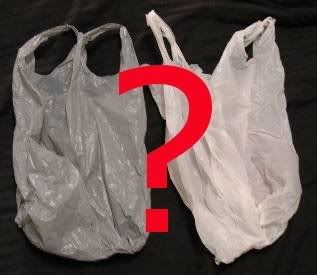 "To save or not to save.." bags the question
.
In Santa Clara County, the cities of Los Altos, Mountain View, Campbell, Cupertino, Los Gatos and Milpitas have agreed to participate, Peterson said. Sunnyvale and San Jose already ban plastic bags, he said; Palo Alto also bans plastic bags, but only in large grocery stores."
Read Article.
Why the environmental study?
Santa Cruz Sentinel/Kimberly White, 4/24/12. "Scotts Valley puts plastic bag ban on the back burner over legal issues".
"....
lawsuits are pending against Marin County, San Francisco and San Luis Obispo County. Before passing their bans, those counties should have conducted environmental impact reports that would have shown how plastic and paper bags impact the environment, and how much counties and cities should charge in paper bag fees to mitigate those impacts..."
Read Article.
Posted by Kathy Meeh