Silicon Valley Mercury News/Sandy Kleffman, 4/3/12. "Healthiest California counties ranked in new study."
"The healthiest place to live in California is upscale Marin County, followed by Santa Clara County in the No. 2 spot. San Mateo and Santa Cruz counties also made the top 10 list
, while other Bay Area counties fell in the average range. Contra Costa County came in 17th among the state's 58 counties, Alameda County at 21 and San Francisco at 24. And the least healthy places? Those include Trinity and other sparsely populated, rural areas in the northernmost reaches of the state.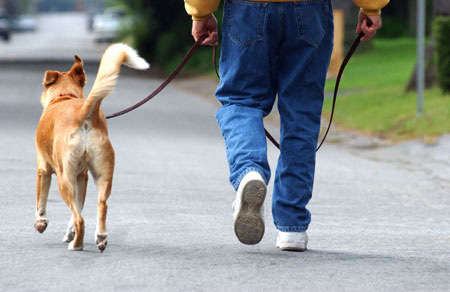 Researchers released their third annual health rankings for more than 3,000 counties nationwide Tuesday, noting that where people live matters in determining their health. The study by the Robert Wood Johnson Foundation and the University of Wisconsin Population Health Institute compared counties within each state on a range of health factors.
"Our health is affected by much more than what happens in a doctor's office," said Patrick Remington, associate dean for public health at the University of Wisconsin School of Medicine and Public Health. "Our goal is to move the conversation from asking the question, 'Why is my county unhealthy?' to asking, 'What can I do about it?'" he said.
The rankings enable residents to compare how their county stacks up against others based on how long people live, how healthy they are, the availability of medical care, access to healthy food, levels of air pollution, percentage of residents who smoke or are
obese,
and numerous other categories.
The findings can be viewed at
www.countyhealthrankings.org
. The results indicate that those living in the healthiest counties tend to have higher education and income levels, as well as better access to doctors, nutritional foods and safe parks and recreational facilities. "We are a county that is healthy, wealthy and wise," said Dr. Marty Fenstersheib, health officer of Santa Clara County."
Read more.
Note, overall county health rankings from link above
: "1) Marin, 2) Santa Clara, 3) San Benito, 4) Placer,
5) San Mateo,
6) Orange, 7) Yolo, 8) Nevada, 9 El Dorado, 10) Santa Cruz, 11) Collusa, 12) Sonoma, 13) San Luis Obispo, 14) Napa, 15) Monterey, 16) Ventura, 17) Contra Costa, 18) San Diego, 19) Santa Barbara, 20) Plumas, 21) Alameda, 22) Amador, 23) Calaveras, 24) San Francisco, 25) Sutter, 26) Tuolumne, 27) Glenn, 28) Los Angeles, 29) Mono, 30) Lassen, 31) Sacramento, 32) Riverside, 33) Solano, 34) Mariposa, 35) Imperial, 36) Stanislaus, 37) San Joaquin, 38) Merced, 39) Mendocino, 40) Kings, 41) San Bernardino, 42) Fresno, 43) Shasta, 44) Butte, 45) Madera, 46) Modoc, 47) Tulare, 48) Humboldt, 49) Kern, 50) Inyo, 51) Yuba, 52) Lake, 53) Tehama, 54) Siskiyou, 55) Del Norte, 56) Trinity, NR) Sierra, NR) Alpine."
Posted by Kathy Meeh