This one skipped scrutiny for a while. Dixon, Illinois population 15,000, vanishing money $33 million. Some cities are worse-off than Pacifica. "I have heard Pacifica has many accounts that the public is not aware of. I'm not saying there is a problem, but there should be more transparency." (Robert Hutchinson)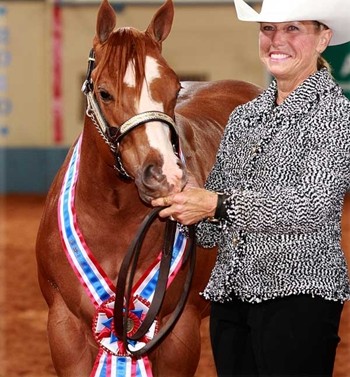 No more horsing around, maybe 20 years
Huffingtonpost/Business/Harry Bradford, 4/19/12.
"Dixon, Illinois Comptroller allegedly embezzled $30 million to fund horse breeding business
(update)." " Municipal budgets around the country have been squeezed tight in recent years, and a city official in one town allegedly exacerbated those financial woes to fund her horse breeding habit. Rita Crundwell, the comptroller and treasurer of the small Illinois town of Dixon, was arrested Tuesday on charges of embezzling $33.2 million from city coffers, the
Chicago Tribune
reports. ....If convicted, Crundwell will face 20 years in prison and a $250,000 fine,
International Business imes
reports.
UPDATE:
Ms. Crundwell has been released from federal custody with asset and travel restrictions, according to the
Wall Street Journal
.
Dixon Mayor James Burke told residents that the city has put Crundwell on unpaid leave and is trying to recoup as much money as possible through asset seizures. Read Article.
Chicago Tribune/Andy Grimm and Melissa Jenco, 4/18/12, (includes and embedded video, 26 seconds) .... Crundwell's apparent downfall came because she took off four months a year — all but a month unpaid — to operate the horse business and travel to shows.
During one of her stints off last October, an employee filling in for Crundwell asked the city's bank for all its statements and discovered a suspicious account that was the source of multiple six-figure transactions,
authorities said. Burke, Dixon's mayor since 1999, said he went to the FBI.
According to prosecutors, Crundwell tried to cover her tracks by shifting funds among multiple city bank accounts.
From last September to February, she moved nearly $2.8 million in city funds into an account called the Capital Development Fund, authorities said. By March, she had written 19 checks totaling more than $3.5 million from the account, payable to "Treasurer," authorities said, then deposited them into an another account she controlled — the one the mayor said he never knew existed.
Read Article.
Submitted by Robert Hutchinson
Posted by Kathy Meeh