This City Council meeting will be televised on local Pacific Coast Television
PCT/Pacifica Channel 26
.
PCT also links their
program calendar,
and recent coastside civic meeting
videos.
The City Council website will also
livestream
to this meeting.
Complying with the Coronavirus (COVID-19) Disease Notice
(fully detailed on page 1 of the City Council PDF link below):

this civic meeting will not be physically open to the public,

and will be held by through teleconferencing.
Public comments may be submitted to
publiccomment@ci.pacifica.ca.us.
1) In the subject line be sure to specify whether oral communications or an Agenda item and the number, 2) in the text include your full name, 3) limit your text to no more than 350 words.
Interactive City Council Agenda, 6/8/20.
City Council Agenda, 6/8/20, pdf pages 718.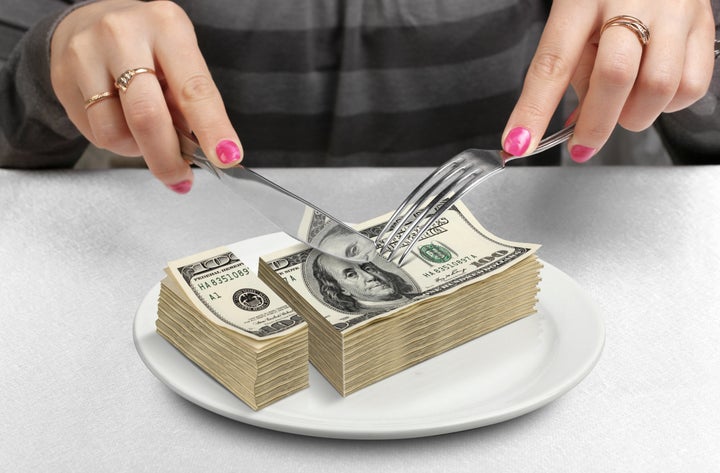 Item 16, and on the menu this meeting: budgeting.

Open Session, 7:00 p.m.

Administrative: call to order, roll call, flag salute.

Special Presentations. a) Proclamation: Pride Month.

Consent Calendar
1.

Approval of financial disbursements (checks), FY 2019-2020: a)

5/1/20 - 5/15/20. 2. Approval of City Council Minutes: a) Regular meeting 5/26/20. 3. Ratification of State emergency order relating to discharge of fireworks and fireworks sales,

report/Resolution. 4. Accept continued proclamation of the existence of a local emergency: Novel (new) Coronavirus (COVID-19), report. 5. Proclamation confirming existence of a local emergency: Anza Pump Station, report. 6. Proclamation confirming existence of a local emergency: Coastline from Westline Drive to the end of Beach Boulevard, report. 7.

Approve Freyer & Laureta, Inc. (F&L) agreement for engineering design services: Linda Mar Pump Station Upgrade Project (C0048), $185,400,

report. a) Master agreement. 8.

Award G. Bortolotto & Company the construction Pavement Rehabilitation Project: Monterey Road (Oceana to Hickey),

report.

a)

Agreement with Bortolotto, 6/8/20.

b)

Bortolotto bid protest letter re:Villalobos, 5/21/20.

c)

City letter to Villalobos 5/22/20.

d)

Non-responsive Bid letter to Villalobo and Bortolotto, 5/27/20. 9.

Resolution approving extension and amendment of the Agreement with San Mateo County Animal Control Services,

report/Resolution. a) Agreement extension. b) Agreement, 2015. 10.

Resolution authorizing application for CA Department of Housing and Community Development/Local Early Action Planning (LEAP) grants, $150,000,

report/Resolution. a) Application. 11.

Resolution accepting the Sewer Service Charges for Fiscal Year 2020-21, collection of charges by San Mateo County Controller,

report/Resolution. a) Schedule of charges, 2020/21.

Communications (Oral): Public

(will be read into the record)

, City Council, City Staff.

Public Hearings 12.

Review of the Pacifica Hotel Business Improvement District (BID) Annual Report for Fiscal Year 2020/21 (same BID assessments as 2019/20),

report/Resolution. a) Chamber of Commerce BID Annual Report FY 2019-20. b) Resolution No. 27-2020. 13. Resolution adopting the City Capital Improvement Program (CIP), 2020-2025, report/Resolution. a) Capital Improvement Program, 2020-25. b) Planning Commission Resolution, 5/4/20. c) Public Works, proposed capital projects. 2020/21. 14.

Recommended modifications to City User Fees and Charges,

report/Resolution. a) Fee Schedule, 2929/21. Consideration 15. Adoption of a City urgency ordinance: temporary moratorium on commercial tenant evictions for non-payment of rent for tenants impacted by the COVID-19 pandemic. report/Ordinance. State of CA: a) Executive order N-28-20. b) Judicial council rules. c) Executive Order N-66-20. 16. Proposed General Fund Budget, 2020-21, final presentation. a) Budget Book, (draft, 6/3/20).

b)

Long Term Mitigation Strategies.

Adjourn

-----------------------

Other City information: Connect with Pacifica, Kevin Woodhouse, City Manager, 6/5/20.

Note: photograph by

Dmytro Lastovych/Getty Images, found on a Huffpost article, "5 ways to stop blowing so much of your budget on food", 1/4/18.

Posted by Kathy Meeh