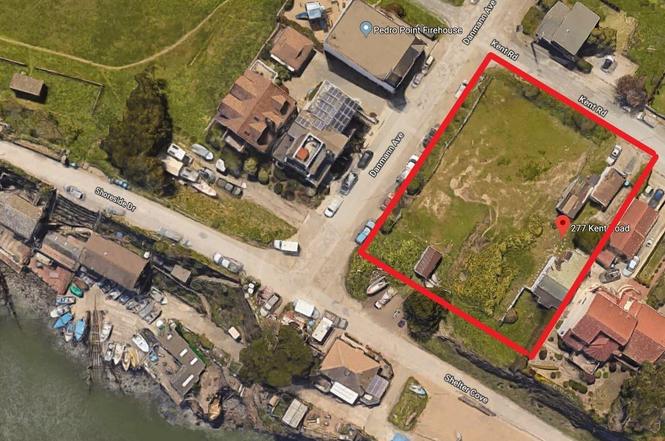 Item 2. 277 Kent Road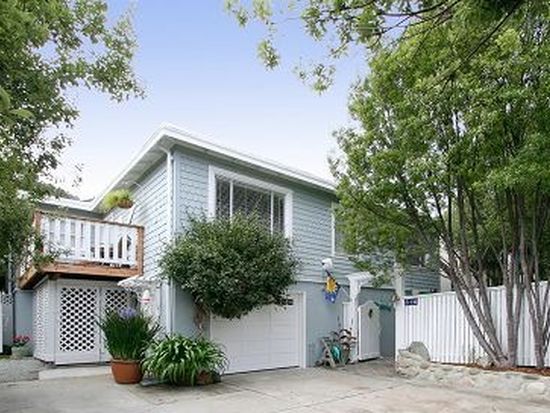 Item 1. 316 San Pedro Avenue
Open Session, 7:00 p.m.
Administrative: approval of order of agenda. M
inutes (draft), a)
3/2/20.
Designation of liaison to City Council meeting, none. Consent Items, none.

Public oral c
ommunications.
New Public Hearings
1.
File 2019-015. CDP-405-19.
Construct a 360 sf one-story addition to an existing 815 sf single-family residence with 288 sf one-car garage located on a 5,000 sf lot: 316 San Pedro Avenue, APN 023-018-220, Pedro Point district, r
eport. a)
Resolution and COA's (draft). b)
Land use/zoning exhibit. c)
Project plans. d)
Existing and proposed roof material.
2. File 2019-030. CDP-413-19. Demolish an existing single-family residence, detached garage, and barn to construct a new 1,753 sf, two-story single-family residence, a 236 sf detached one-car garage, and a 216 sf carport on a 3,516 sf lot: 277 Kent Road, APN 023-013-030, Pedro Point district,
report. a)
Resolution and COA's (draft). b)
Land use/zoning exhibit. c)
Project plans. d)
Proposed projects: 277 Kent Road, and 1300 Danmann Avenue (adjacent mixed use corner property currently under City review). e)
Coastal Commission comment letter. f)
Historical resources report, 12/2019.
Consideration
3.
File 2020-007. Sharp Park Specific Plan guiding policy framework discussion,
report. a)
Online survey results,3/2020. b)
Guiding policy framework.
Communications:
Planning Commission, Staff.
Adjourn.
--------------------
Reference,
Planning acronyms highlighted as used in today's meeting.
ADU
,
A
ccessory dwelling unit.
APN
, Assessor's parcel number. CCC, CA Coastal Commission.
CDP
,
Coastal Development permit.
COAs
,
conditions of approval.
CZ,
(Coastal Zone Combining) zoning districts.
DA
,
development agreement.
DP
, development permit.
ECR, Existing Conditions Report. ESHA, environmentally sensitive habitat areas.
GPA, General Plan Amendment.
HDR
, high density residential. IP, implementation plan. JADU, Junior accessory dwelling unit.
LCP
, Local Coastal Program.
LDR,
low density residential.
LLC, limited liability company. LUP, Land Use Plan). MDR, medium density residential.
PD,
Planned Development.
PDA, Priority Development Area. PE
,
Parking Exception.
PSD
,
Site Development per
mit.
PUE. Public utilities easment. PV
, Permit Variance.
RIA
,
Rent Increase Application.
RZ, rezoning. S,
Sign permit.
SE
, Sign Exception.
SF or sf,
square foot.
SP
,
Specific Plan.
SUB
,
Subdivision.
TA
, text amendment (ordinance).
TBD, to be determined. TDR, transfer of development rights (urban planning). TUP, Temporary use permit.
UP
, Use permit.
CA code, accessory (second residential) dwelling units, 65852.2. Zoning:
California Environmental Quality Act
(CEQA).
CA CEQA
:
Guidelines (Adoption of Coastal Plans and Programs), Article 19, Categorical Exemptions: Section 15265, CEQA does not apply to activities and approvals pursuant to the CA Coastal Act, but shall apply to certification of a local coastal program by the CCC.
Class 1
categorical exemptions:
existing facilities, section 15301; no significant effect section 15061 (b)(3); not a project, a review, section 15378; Class 2, section 15302. Class 3. Class 4, section 14394, minor alterations to land. B-5, lot size overlay. Freestanding single-family residences set-back and parking,
C-1,
neighborhood commercial.
C-2,
Commercial/Office
(within 100 ft. of a residential zone)
.
C-3
,
Service Commercial.
Class 3
categorical exemption, section 15303.
Class 32, Infill Development projects, section 15332. LCLUP, Local Coastal Land Use Plan. MND,
Mitigated negative declaration.
MMRP
, Mitigation monitoring and reporting program. MOD, modification of subdivision regulations.
Cannabis/Marijuana:
CAP, Cannabis Activity Permit. CO-RB, Cannabis Operation, Rockaway Beach Overlay District. CO-SP, Cannabis Operation, Sharp Park Overlay District. CPSL, Cannabis Public Safety License. CRO, Cannabis retail operation.
MPSLs, Marijuana public safety licenses.
MO-RB,
Marijuana operation-Rockaway Beach Overlay District. MO-SP, Marijuana operation, Sharp Park overlay district.
MRO,
Marijuana retail operation. MUPs, Marijuana Use Permits and related zoning.
City:
APR, annual progress report.
GPA, General Plan amendment.
LCLUP, Local Coastal Land Use Plan, updated documents.
CIP, capital improvement program, Title/Ordinances/Municipal Code. GP, General Plan, update documents, background history.
PMC, Pacifica Municipal Code. R1
, single-family residential, Reference.com.
R-2, Two family residential; R-3
,
Multi-family residential;
R-3G,
Multiple-family residential garden district. RIA, rent increase application.
S
,
City of Pacifica Sign ordinance. SPSP, Sharp Park Specific Plan. Zoning/Planning Handouts, City of Pacifica.
Note photographs: Item 1. 316 San Pedro Avenue from
Zillow.
Item 2. 277 Kent Road from Redfin.
Posted by Kathy Meeh