Attend in person, 2212 Beach Boulevard, 2nd floor. Or view on local television or live feed

Pacific Coast TV.

If you missed meetings, view on

PCT26 YouTube!

The city council meeting begins at 7 p.m., or shortly there following. City Council updates and archives are available on the

City Council website.
Channel 26 television schedule, see Monday, 4/9/18.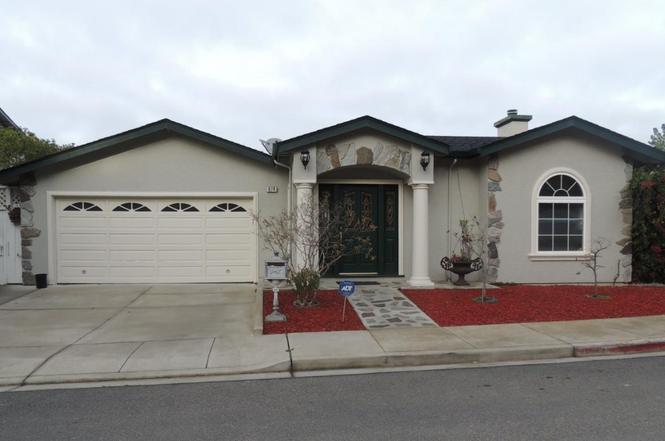 Item 7 Appeal: 674 Corona Drive addition.
Interactive City Council meeting agenda, 4/9/18.
City Council meeting agenda, 4/9/18, pdf pages 284.
Closed session, 6:30 p.m.

CA code 54957.6. Conference with labor negotiator: Firefighters local 240, Battalion Chiefs, Local 856; Wastewater Treatment Plant employees, Local 856, Department Directors, Local 350, Managers Local 350; Police Officers Association, Police Supervisors Association, Police Management Local 350.
Open session, 7:00 p.m.
Call to order, roll call, salute to flag. Closed Session report.
Special presentations. Proclamation: Volunteer appreciation week.
Consent Calendar
1. Approval of financial disbursements (checks), FY 2017-18,
report. a)
3/1/18 - 3/15/18.
2. Approval of Minutes,
report. a)
3/26/18.
3.
Proclamation confirming existence of a local emergency, Pacifica Coastline: Westline Drive to the end of Beach Blvd,
report. a)
bluff failure, 4/2/18.
4. Municipal code Chapter 28, Title 5, unruly gatherings and social host liability ordinance: adding cannabis and controlled substances (second reading),
report/changes. a)
Ordinance.
b)
report, 3/26/18.
5. Adopt administrative policy honoring retiring public service City employees,
report. a)
Proclamation (with at least 15 years of service).
Item 8 Committee/Commission candidates:
I say, "our environment is our environment!"
6. Adopt annual Spring reporting and fulfillment of reorganization requirements for all City Commissions and Committees,
report/resolution. a)
Resolution 33-2013, (rescinding Resolution 21-2013).
Communications. Public (oral), City Council, City Staff. Public Hearings, none.
Public Hearings
7. Appeal Planning Commission approval to construct a 2-story 1,698 sq. ft. addition, a patio area, a deck, and an uncovered parking area, and replacement of one heritage tree
to an existing 3,503 sq. ft. single-family residence

: 674 Corona Drive (APN 022-210-090),
report. a)
Draft City Council resolution denying the Appeal, and upholding the Planning Commission's approval, 2/5/18. b)
Appeal concerns. c)
Planning Commission report with attachments, pdf pages 123).
d)
Planning Commission resolution and meeting minutes.
e)
proper drainage graphic
.
Consideration
8.
Appointments to the Beautification Advisory Committee, Planning Commission, and Parks, Beaches & Recreation Commission,
report. Applicants: a)
Beautification Advisory Committee. b)
Planning Commission. c)
Parks, Beaches & Recreation Commission
.
Adjourn. Note: photograph, 674 Corona Drive, 1 of 29 slides from

Redfin; graphic, "in person" from City of Abilene, Texas/Boards and Commissions.
Posted by Kathy Meeh