Pacifica Tribune Letters to the Editor print edition, week of April 6, 2016.
"Pacifica's own jewel" by Jim Wagner
Palmetto "old town" main street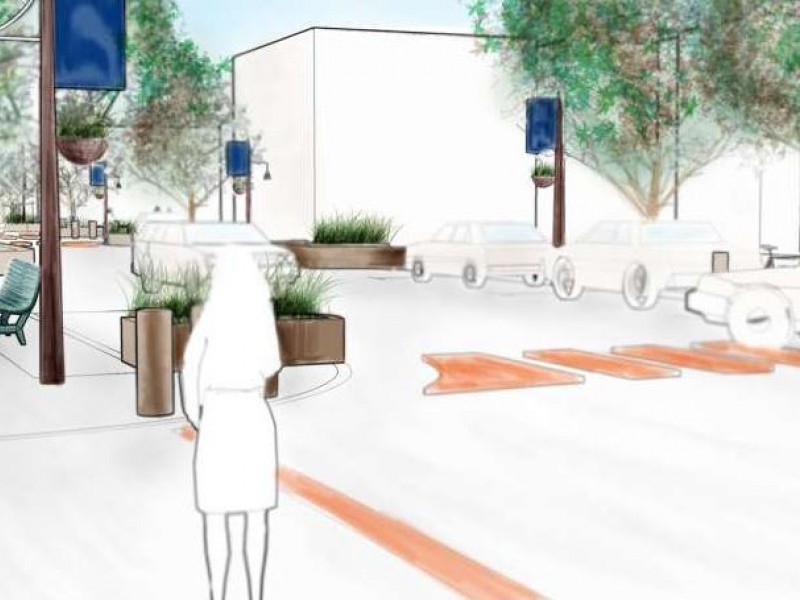 Comfortable, charming walk area
"Converting a vacant, shut down, sewer plant is, of all things, going to give Pacifica its first walkable retail area and -- dare I say it --
a real main street
that every other town in the area enjoys. This is going to be a real jewel ... finally.
Pacifica deserves this after so many years of staring at an empty pit and an old stone wall. We will have a "there, there." A real destination on the coast."
----------
Related
, articles.
Pacifica Patch/Anastasia Crosson/Open Post, 1/1/2011,
"High Hope's for Palmetto Avenue,
Palmetto Business Association
."
Pacifica Patch/Christa Bigue/Staff, 6/7/13,
"Main Street Pacifica in the making."
Note: graphic renderings from an early Palmetto Streetscape introduction, found on the related Pacifica Patch/Anastasia Crosson/Open Post, 1/1/11 article.
Posted by Kathy Meeh