San Francisco Chronicle/SF Gate/Lizzie Johnson, 11/6/15.
"To reduce Ocean Beach trash, Park Service removes garbage bins."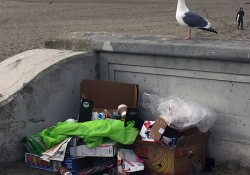 Trash cans were removed here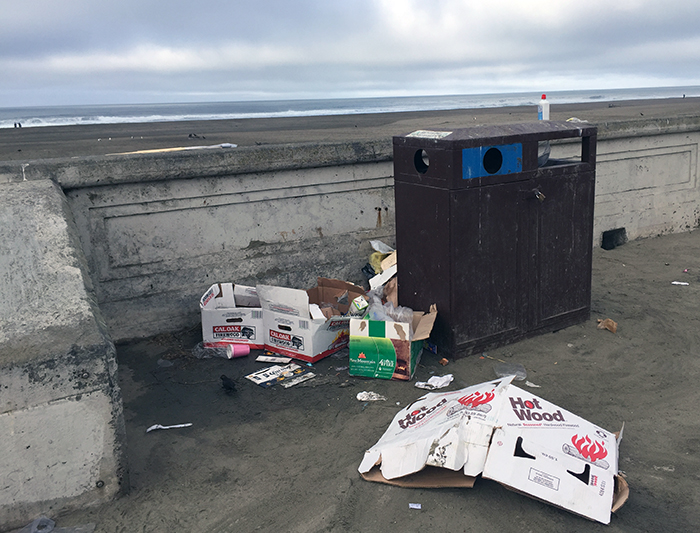 Trash can too small, no problem.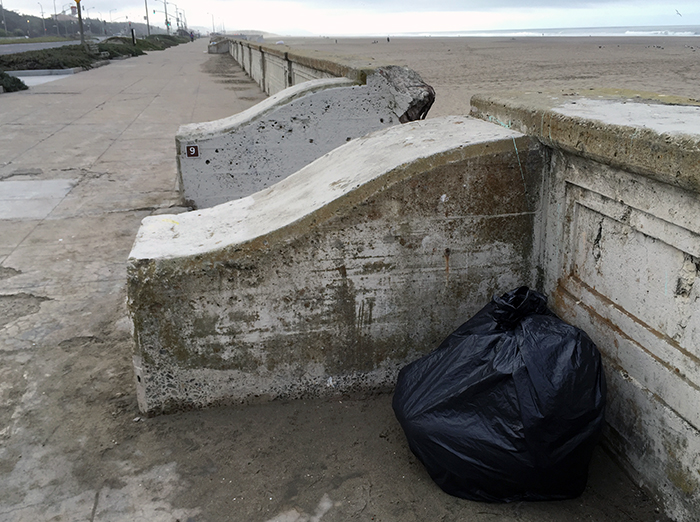 And here
.... "In a seemingly counterintuitive move, the
National Park Service has removed most of the garbage cans along Ocean Beach — in hopes of reducing litter.
Park officials say the move has been successful, but neighbors and beachgoers call it a failure.
Last week, nine bins were carted off between Stairwells 1 and 14. Ten remain between Stairwell
ls 16 and 27, which are near fire pits on the north end of the beach. Their elimination is part of a trial program to see if fewer trash cans will encourage beach visitors to pack out their rubbish. The Park Service hasn't set an end date for the trial yet.
"If trash really starts to accumulate, we are going to put the trash cans back," said Adrienne Freeman, public affairs specialist for the Golden Gate National Recreation Area.
....
Park officials are also considering replacing the cans with fewer — but larger — canisters. A similar program was successfully implemented at Fort Mason about a year ago.
Read article.
Related, article.
NBC Bay Area/Terry McSweeney 11/5/15, includes video 2:21 minutes,
"Park Officials hope removing trash cans will help keep Ocean Beach clean."
Richmond District Blog (San Francisco), Sara B./11/2/15,
"Park Service removes garbage cans at Ocean Beach, calls it 'experiment'."
Note photographs of Ocean Beach trash by Sara B. from her article on the related Richmond District Blog (San Francisco).
Posted by Kathy Meeh