Recently it seems "reform" has become an abused word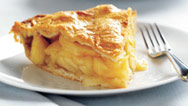 From Mission Times Courier, San Diego, CA 6/15/11. " .... In total, 19 different pieces of legislation made up the budget package. The budget package represents the first on-time budget in many years and the first majority vote budget since 1933.
Of interest to Grantville area businesses and the residents surrounding it is the future state of redevelopment.
Included in the legislative package were two bills (AB 1X 26 and AB 1X 27) designed to eliminate redevelopment by taking $1.7 billion from local redevelopment agencies to fund the state budget.
A coalition opposed to the elimination of redevelopment "condemned" the Senate and Assembly's narrow passage of a "Two-Bill Scheme" to eliminate redevelopment. Both the League of California Cities and the California Redevelopment Association called the legislation against redevelopment "Clearly Unconstitutional" and vowed legal action if the Governor signs the two bills.....
ABx1 26 (Blumenfield) – Redevelopment #1:
Abolishes redevelopment agencies and sets up a "successor agency" to administer the agency's shutdown. For specifics, please see Redevelopment story.
ABx1 27 (Blumenfield) – Redevelopment #2:
Allows redevelopment agencies to continue if specified payments to schools, fire protection agencies, and transit agencies are made."
You may prefer to
read the full article.
Posted by Kathy Meeh