Attend in person, 2212 Beach Boulevard, 2nd floor. Or, view on local television or live feed
Pacificcoast.TV,
(formerly pct26.com). If you miss civic meetings, view on
PCT 26 You Tube!
The planning commission meeting begins at 7 p.m
., or shortly there following. Planning
Commission updates, archives are available on the
City website/Planning Commis
sion.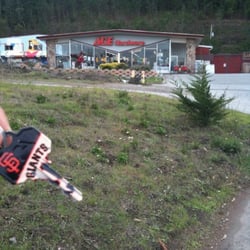 Item 1

.

500 San Pedro Avenue is located


west of

560 San Pedro Avenue,

Ace Hardware

.



Planni

ng Commission Agenda, 2/1/16, pdf pages 98.
Closed Session, 6:30 p.m.
Govt. code 54956.9 (d)(2), significant exposure to litigation, 1 case.
Open Session, 7:00 p.m. Administrative. Public Oral Communications. Consent items, none.
Public Hearings
1. SP-154-15, PSC-800-15. Construct a new 3,469 sq. ft. 3-story single-family residence on a 5,216 sq. ft. vacant lot, 325 Beaumont Boulevard (APN 009-037-460). Low density residential, zoned planned development. Filed by Brian Pung, agent for property owners Elaine and Alina Woo.
2. PSD-792-15, CDP-349-15, SUB-225-15, S-113-15. 4-detached motel rooms on 1-lot subdivision, vacant lot, 500 San Pedro Avenue (APN 023-073-190). Coastal Zone, recommend CEQA exemption section 15303 and 15315. Filed by David Blackman, agent for property owner David Colt.
Planning Commission communications. Staff communications. Adjourn.
Note photograph by Rolo A. from
Yelp/Ace Hardware.
Posted by Kathy Meeh